Frequently Asked Questions
What is Journey to the Heart?
Journey to the Heart is a week long retreat that provides an opportunity for young people  to get away from the busy things of life, seek the Lord around nature and experience the reality of who He is. Our goal for Journey to the Heart is to provide a time and place where people can really be discipled in their relationship with the Lord. Not just telling people they are supposed to have a relationship with God but taking time to explain Biblically what it means to walk with God and how to do it. 
 Another aspect of the Journey is looking at things that can hinder us in our relationship with the Lord and truly hearing from him. God has given us an incredible promise that if we seek Him we will find Him if we search for Him with all our heart. But if we allow things like bitterness, fear, lust and pride to creep into our hearts we can be greatly hindered in seeking the Lord with all our heart. As Journeyers go through the Journey workbook various wrong heart conditions are addressed along with the provision that God has made in Christ to deal with those negative heart conditions.
Why should I come on a Journey?
Are you tired of a nominal Christian life where you just go through the motions but don't really experience vibrant fellowship with the Lord? Does your heart long for a deeper relationship with the Lord and to live a life sold out to Him? Consider coming on a Journey to the Heart to experience the reality of who God is in a way like you may never have before!
How long is it?
Young people normally travel in for the Journey on a Saturday and leave on the following Sunday so the Journey ends up being about 7 full days of pursuing the Lord!
How much does it cost?
We desire the Journeys to be as cost effective as possible as we do not want finances to be a hinderance to someone attending a Journey. Because of this we have reduced the cost of attending Journey to just $500 for first time attendees. This registration payment helps cover the cost of housing, food, curriculum, and transportation expenses as well as the cost of travel for our Journey leaders. In other words for only about $62.50 a day you can experience 8 days of seeking the Lord, fellowshipping with other believers and being encouraged in your walk with God with all you room and board fully covered.
What do you do on a Journey?
Throughout the day you will vacillate between discussing  vital truths with your small group, having large group times where you hear powerful messages either live or via video and most importantly you will be given time to get alone with the Lord and really hear from Him. 
Other activities like kayaking/canoing, volleyball and other recreational activities are available during most Journeys but these things are not the main focus of the Journey. The main focus of the Journey is seeking the Lord with your fellow Journeyers and experiencing the reality of who He is! 
What material do you go through?
During the Journey you will go through the Journey to the Heart workbook. This revised workbook is divided up in two sections. One section discusses vital and foundational truths of the Christian life like Biblical meditation, our view of God, Christ in us ect. The other section of the workbook covers various heart conditions that we can have. It looks at both the negative heart conditions that we can have as well as the positive heart conditions that God can work in our lives as we seek Him. Throughout the Journey your team will go through various sections of the workbook to correspond with what topics are being covered on the given day. 
Why is it called a Journey to the Heart?
We call it Journey to the Heart for a couple of reasons. Firstly when we face issues and challenges in our lives we tend to deal with them on a surface level. In other words we tend to treat symptoms instead of root issues. Part of the reason for this is because symptoms are the outward things that everyone can see. The problem with this is if we continue to just treat symptoms but do not deal with the root cause of the symptoms then the issue will never truly be resolved. 
In reality our real problem is a heart problem and therefore must have a heart changing solution. Scripture says in Luke 6:45: "A good man out of the good treasure of his heart bringeth forth that which is good; and an evil man out of the evil treasure of his heart bringeth forth that which is evil: for of the abundance of the heart his mouth speaketh." Scripture also says: "For out of the heart proceed evil thoughts, murders, adulteries, fornications, thefts, false witness, blasphemies:" Matthew 15:19.  We speak and live from the abundance of our heart and therefore true change can only happen when a heart change happens. For this reason the Journey was developed to be a tool that the Lord could use to help to show us the true condition of our heart.
As you go through the Journey workbook and look at various wrong heart conditions, it is not for the purpose of becoming introspective and to look at yourself rather than to God. It is easy to fall into the trap of trying to figure out what is wrong with yourself and how to "fix" yourself. Please remember that it is not your job to search your own heart. It is actually God's job: "I the LORD search the heart," (Jeremiah 17:10a). Your job is simply to be open to Him and allow Him to search your heart and touch on the areas that He wants to transform. As you do this, you may be amazed at the sin the Lord will expose in your heart, and also at how He will reveal Himself as the answer to your need for righteousness. Pray as the Psalmist did in Psalm 139:23: "Search me, O God, and know my heart: try me, and know my thoughts."
Although part of the purpose of the Journey is to allow the Lord to expose what is truly in our hearts so that He can deal with it the main goal of the Journey is not to take a Journey to our own heart but rather to take a Journey to the Heart of God. God is the only one that can truly change our hearts. When we take a journey to the heart of God he begins to change and transform our hearts to bring them more inline with His heart. As you seek the Heart of your Savior by spending one on one time with Him on Journey it is our hope and desire that you will experience the reality of who He is in a way like you may never have before. As a result it is our hope and prayer that your life life will never be the same not because you attended a program or participated in an event but rather because you had a life-changing encounter with God Himself! 
"A new heart also will I give you, and a new spirit will I put within you: and I will take away the stony heart out of your flesh, and I will give you an heart of flesh." Ezekiel 36:26
Where do they have Journeys?
At this time the two primary locations that Journeys are held are in Big Sandy, Texas and the Northwoods of Michigan. Both these locations are situated in ideal spots for getting away from the busy things of life and seeking the face of the Lord. In addition to these locations we also sometimes do Journeys other places around the country and around the world including Arkansas, Oklahoma, Australia, and New Zealand.
Who leads the Journeys?
The Journey office organizes for various godly young people who are walking with the Lord to come and help lead the Journey small groups. These young people are ones that are consistently growing personally in their relationship with the Lord and have a heart to encourage others to do the same.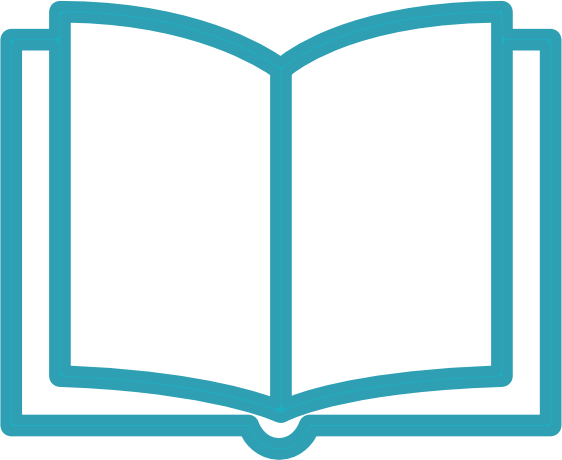 "When thou saidst, Seek ye my face; my heart said unto thee, Thy face, LORD, will I seek."